Whilst there are many ways to measure how 'good' a school is, there are perhaps three main ways to gain an external insight: performance data, OFSTED Reports and Parent Surveys. Information about each can be found below:
Performance Data
A detailed description of our most recent statutory outcomes can be found in the 'Our Results' section. This outlines the school's recent success in achieving above the national average in most academic measures: something that we are very proud of.
Ofsted
Although Performance Data provides a yearly measure of how the pupils are progressing, our school focus is far more than just academic success. An OFSTED inspection is a two-day examination of everything that we do in school and the quality of this provision.
In recent years, these have been shortened but they still provide an overall rating in key areas and some further insight into the approach taken. Our last inspection took place in February 2020 with the key findings as follows:
| | |
| --- | --- |
| Overall effectiveness | Good |
| The quality of education | Good |
| Behaviour and attitudes | Good |
| Personal development | Outstanding |
| Leadership and management | Outstanding |
| Early years provision | Good |
The school was very pleased with this latest assessment of our progress towards being an exceptional school and we would encourage you to read the full report which outlines the progress we have made and the next steps that we need to take. This can be accessed here .

Previous OFSTED reports for when North Wootton Academy was a community school can be accessed on Ofsted's website here.
Parent view
A external measure of performance is the opinion of those parents whom already have pupils within the school. A formal method for this feedback is obtained through 'Ofsted Parent View' which looks to gain feedback on 12 key questions:
It is also the main mechanism for parents to give their views about our school to Ofsted at the time of an inspection.
Parent View is a series of 12 questions to gather your views about your child's school:
My child is happy at this school
My child feels safe at this school
My child makes good progress at this school
My child is well looked after at this school
My child is taught well at this school
My child receives appropriate homework for their age
This school makes sure its pupils are well behaved
This school deals effectively with bullying
This school is well led and managed
This school responds well to any concerns I raise
I receive valuable information from the school about my child's progress
Would you recommend this school to another parent?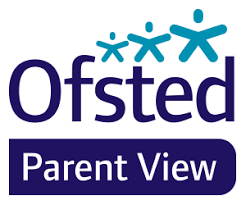 Once a school has a sufficient number of responses from parents and carers, results will be published in percentages in easy to understand graphs.
They can be viewed by schools, parents and carers and the general public on the Parent View website.
As the results for each school are saved at the end of the academic year, they can provide headteachers and governors with a useful year on year picture of parents' views.