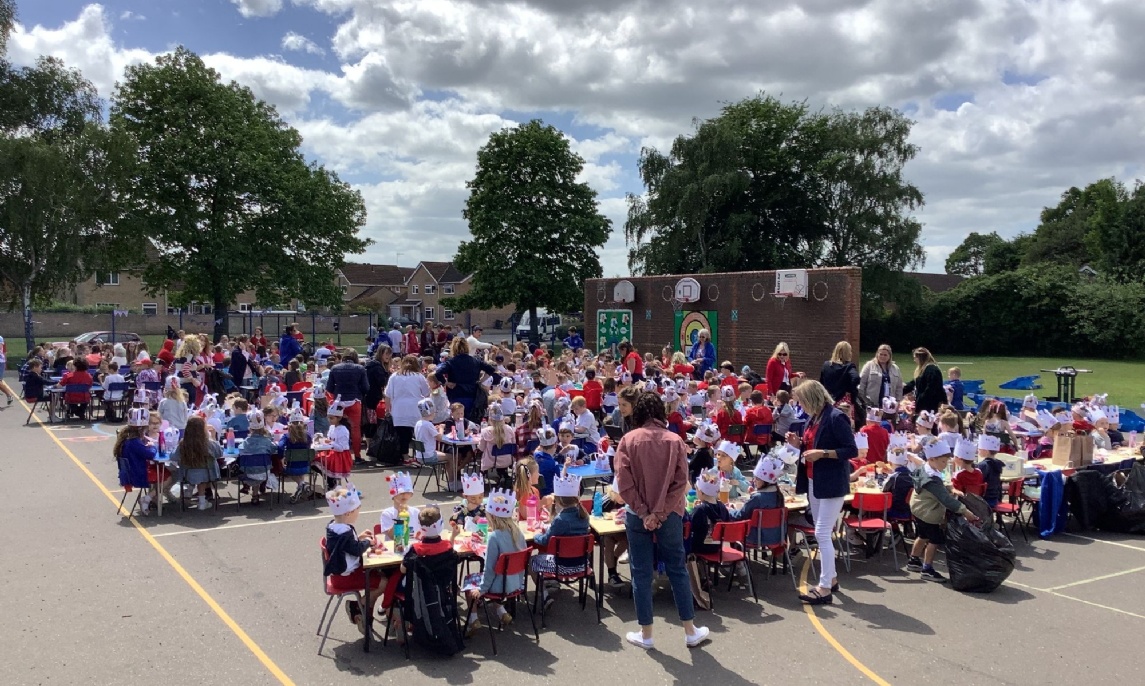 Jubilee Celebrations - Friday, 27th May 2022
The weather held up and allowed us all to enjoy a rousing rendition of God save the Queen (two verses!) followed by a Jubliee 'Picnic on the Playground'.
Thank you for all of the colourful outfits today, thank you to kitchen for prepping 256 meals and a special thank you to Mr Smalls for setting up most of the tables.
The children in Reception have been taking part in Jubilee activities all week. They have collaged and painted their own Union Jack flags, created their own Jubilee themed necklaces and made their own sweet treats box. We also made a timeline of The Queen through the years.
Today, they have made some red, white and blue peppermint creams and decorated their own biscuits.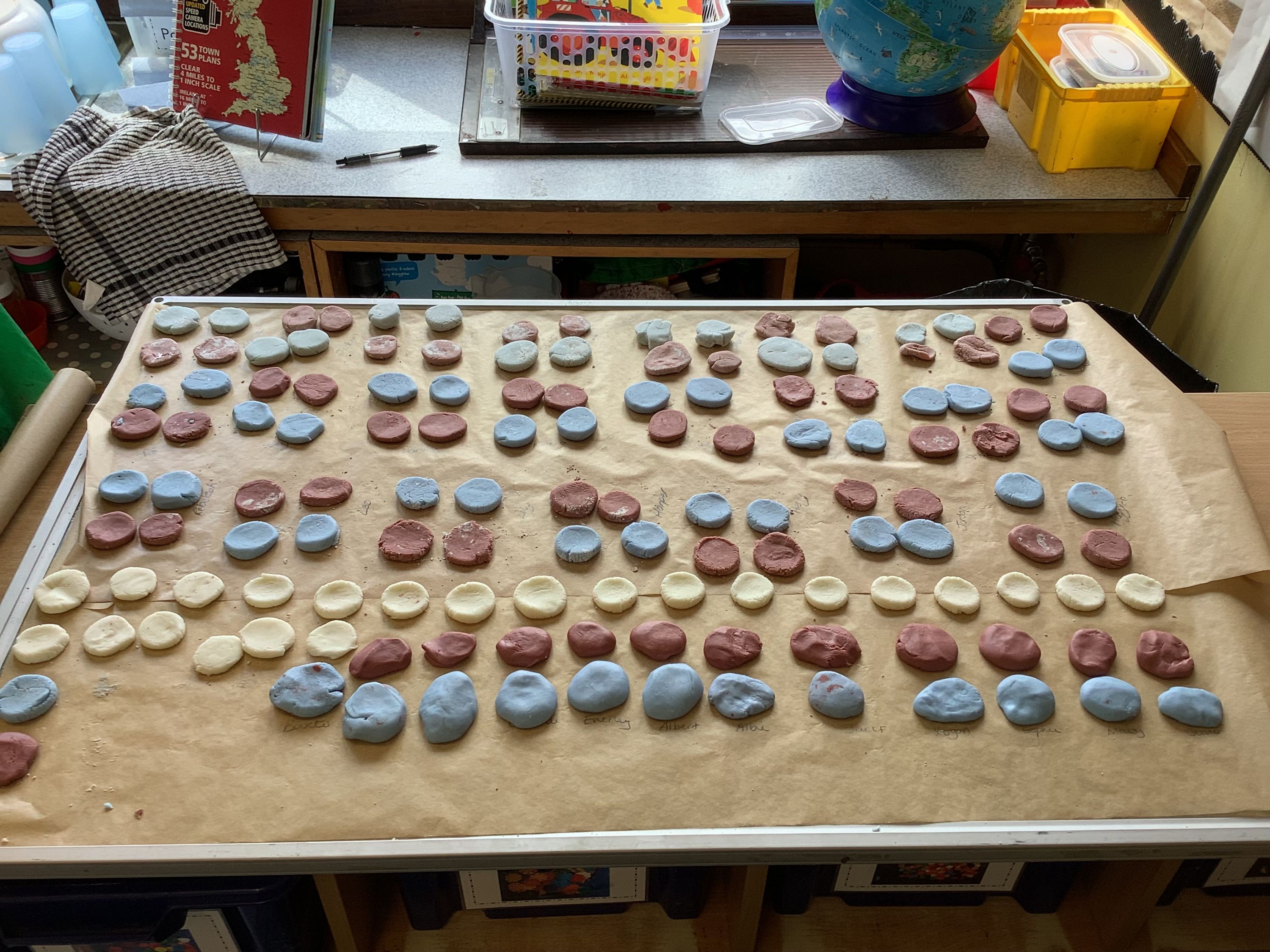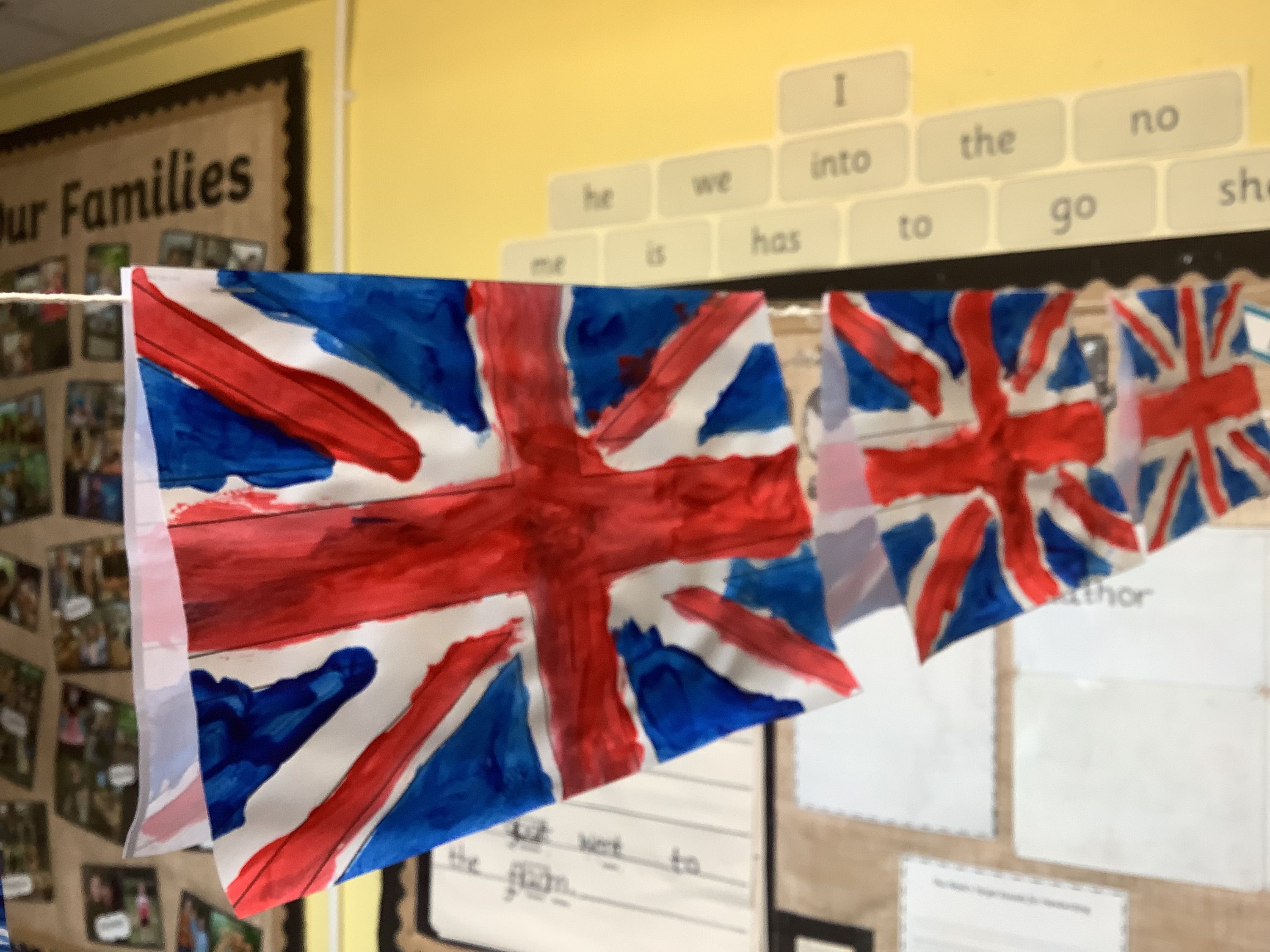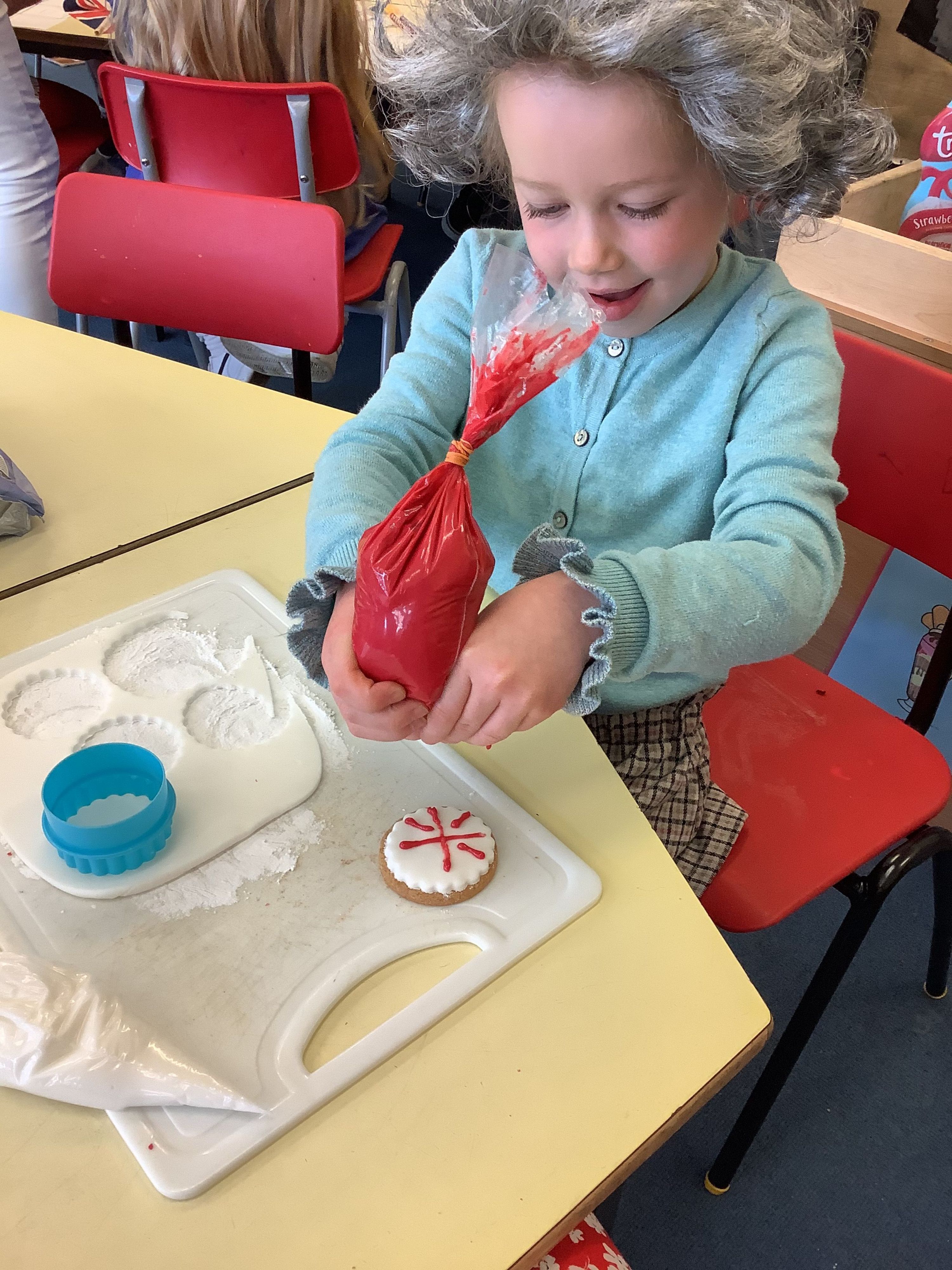 Over the last 3 days, children in Year 1/2 started our Jubilee celebrations in the form of cupcakes, weighing, mixing and being creative with their Jubilee inspired surrounds. Crowns have been made and coloured ready to wear for our special Jubilee lunch on Friday and the children have had fun making clay models of Corgi's, crowns and stamps. What a great start to our Jubilee celebrations!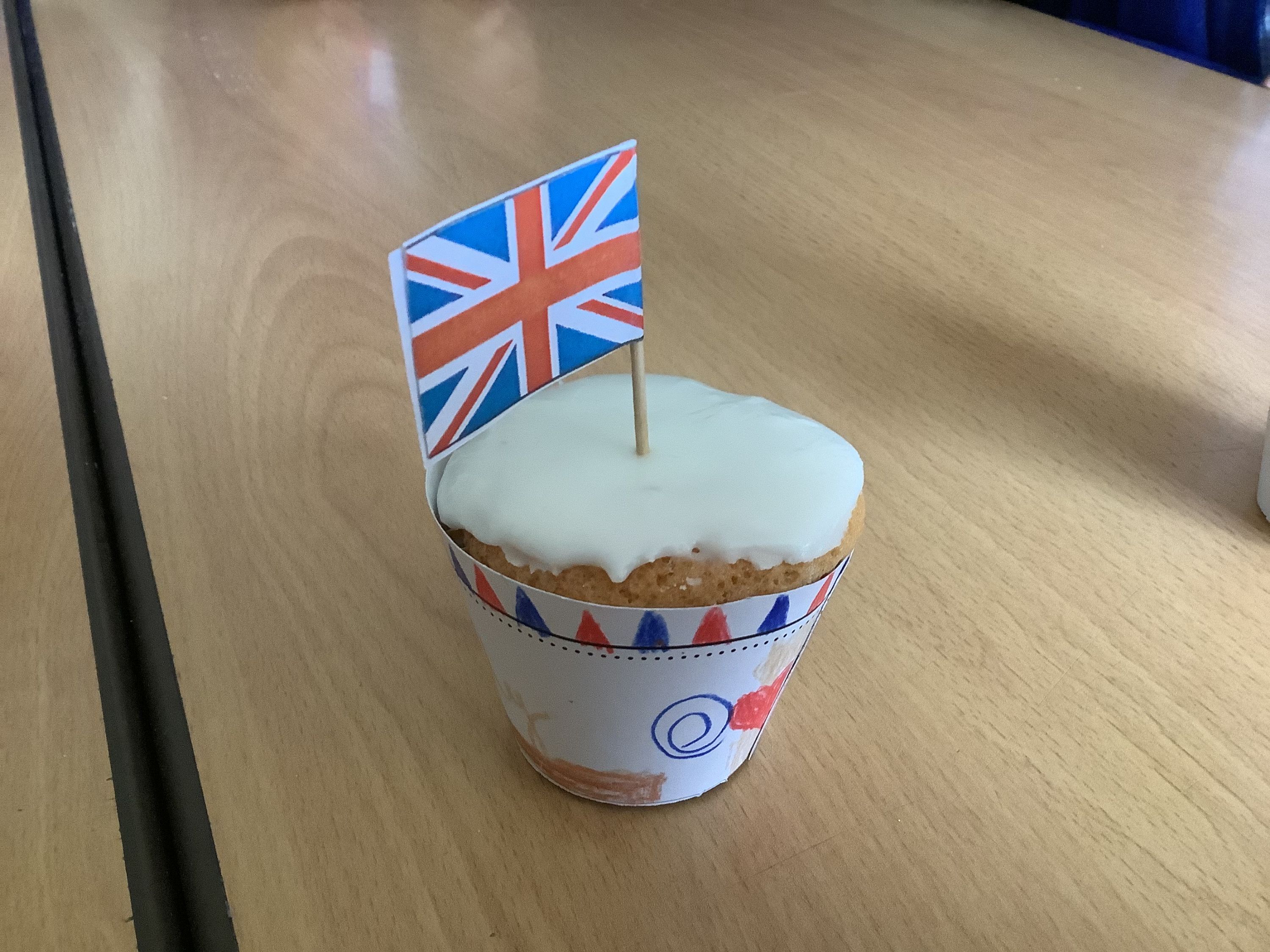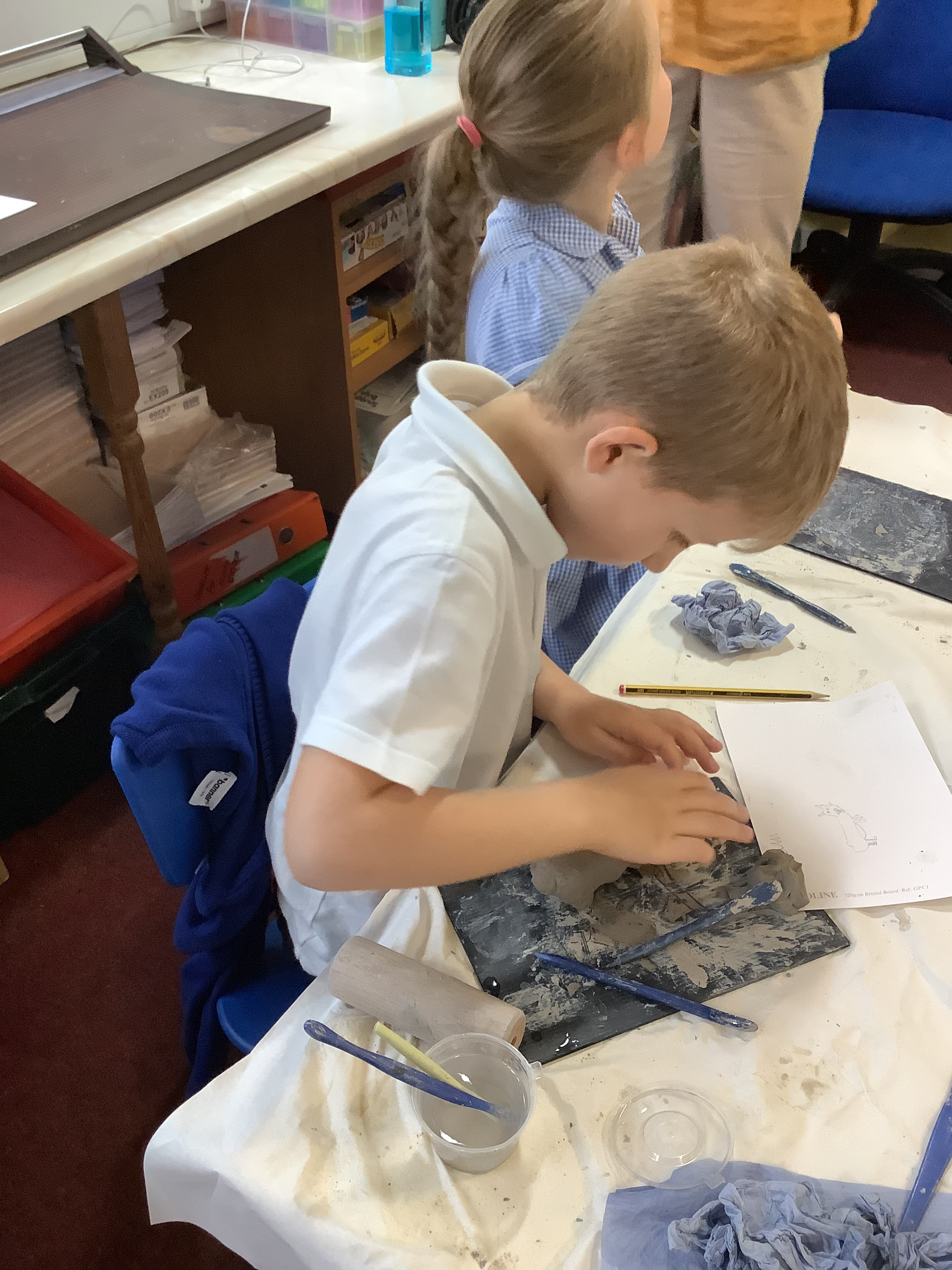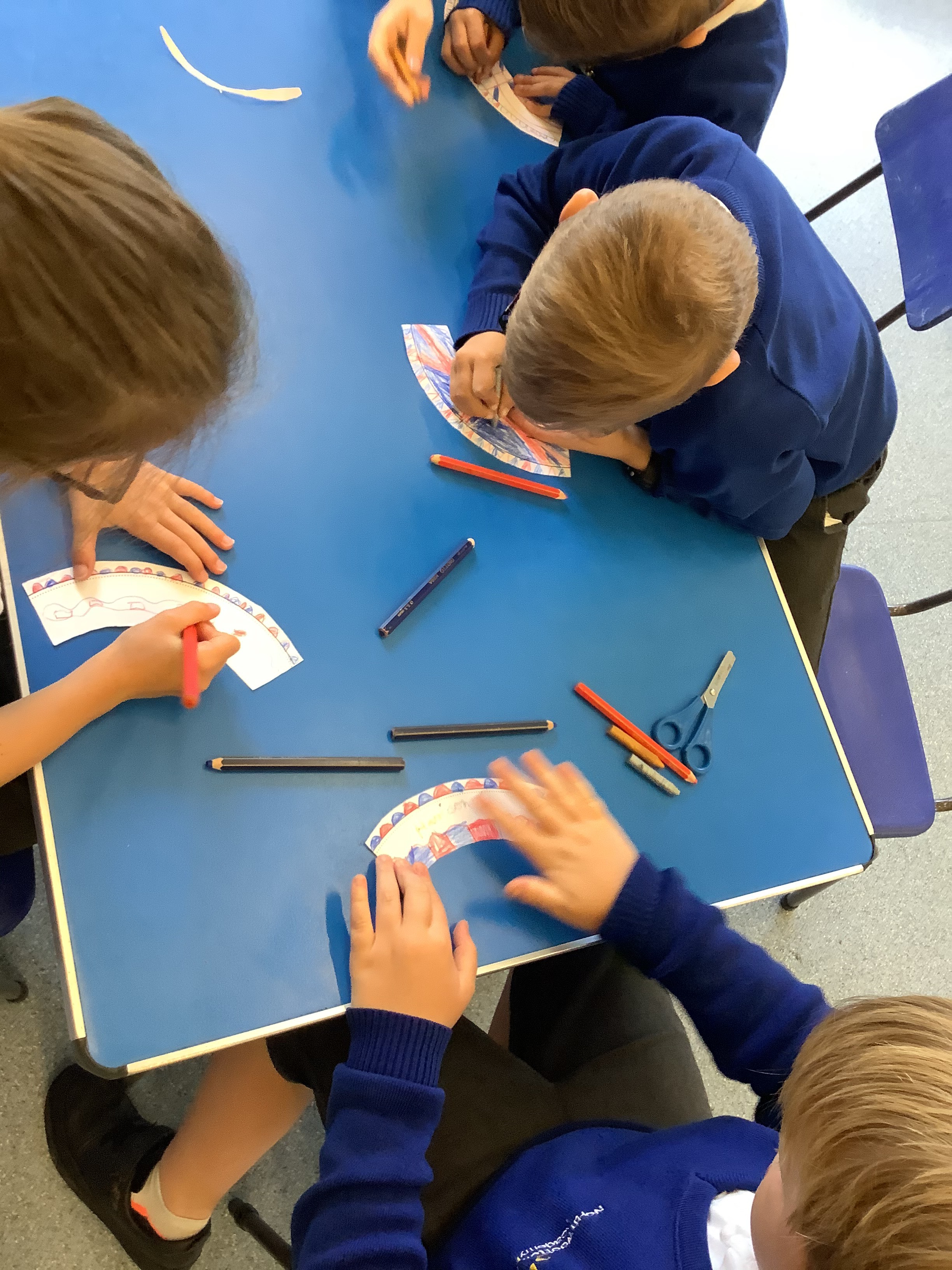 What a fun filled week... Happy Jubilee!