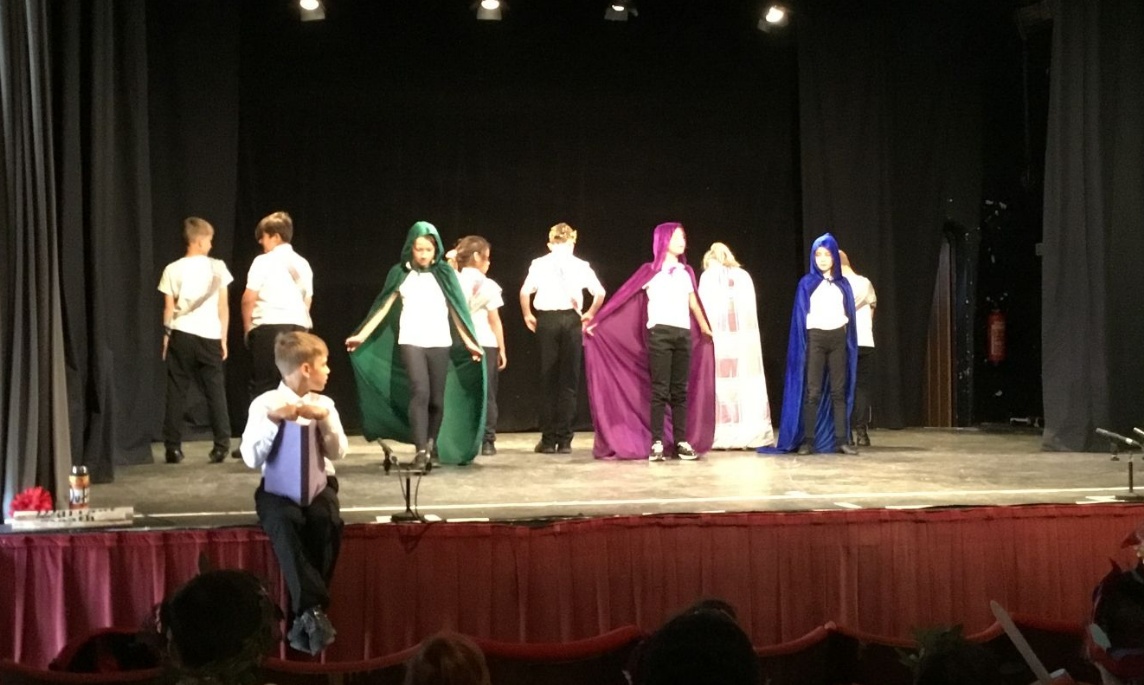 Friday, 13th May 2022 - Year 5 Performance at St George's Guildhall
Today was another first for the school as we held our own Shakespeare Festival at the Guildhall Theatre, King's Lynn.
The Year 5 pupils performed sections from five plays, with a huge amount of confidence.
Thank you to Mayor Lesley Bambridge and the parents who were able to join us today, your generous donations have been passed to the theatre already.
Finally, a huge thank you to Mrs Allen and Mrs Petherick for putting together a fantastic show.